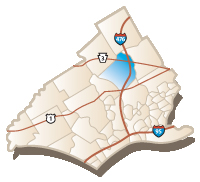 Marple Township
227 S. Sproul Road
Broomall, PA 19008
Phone: (610) 356-4040
Fax: (610) 356-8751
Web: www.marpletwp.com


The community of Broomall is located in Marple Township. Parts of Marple Township are also included within the ZIP codes of Springfield Township and Media Borough.
At A Glance:
Date of Settlement: 1681
Area: 10.5 square miles
Population: 23,737 (2000 Census)
Distance to Center City Philadelphia: 12 miles
School District:
Marple Newtown

Marple Township WebLinks:
Marple Newtown School District

Marple EMS

Broomall Fire Co.

Marple Newtown Recreation